Works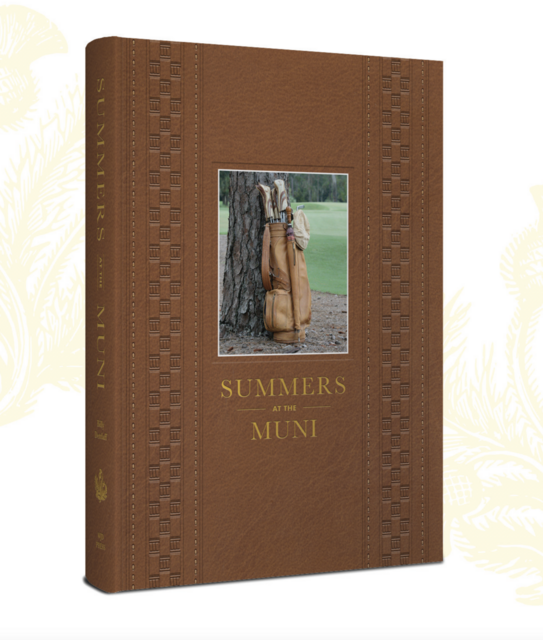 Summers at the Muni
A boy's memoir about growing up on a public golf course in the 1950s and 1960s. Join in his journey to overcome a parent's death guided by the positive influences of his father's legacy, a strong nurturing mother, and a cast of family and friends in golf and life. Immerse yourself in this story told through a series of short stories and reminiscences enhanced by 160 images.
Progressing through decades family photographs, historical images, advertising, and period music references will transport you back to this unique time in America. If you lived through the era you will undoubtedly have your memories renewed. Missed the 50s & 60s? Enjoy an insider's view on life growing up in the Baby Boomer Generation. Summers is an encouraging and entertaining story that can be enjoyed by all ages.
For more details visit: BuySummers.com
Published in September 2016 the book was officially released at The Golf Collectors' Society Annual Meeting & Trade Show. Doctors of the Game is the most definitive history of the golf profession ever written. It begins with the earliest known words on the game, then traces the sport's development through six centuries. The tome is written in three sections known as books: Book One runs from the earliest foundations though 1890; Book Two highlights both Scottish and American developments in the game from 1890 through 1915: Book Three traces the game through five 20-year generations documenting the contributions of the golf profession through the challenges of racial and sexual discrimination, war, depression and recessions from 1916 through 2015.
This limited run book is availible in three unique presentations direclty from the author online at:  doctorsofthegame.com
Introduction by Jack Nicklaus -- Afterward by Annika Sorenstam.

Edited by John Steinbreder, award-winning golf journalist, author of 20 books,
and Senior Writer for Global Golf Post

Published by the PGA of America by Skybox Press - The run of 20,000 has soldout. 

A history of the PGA Tour's flagship club TPC Sawgrass and the tournament it was built to host - THE PLAYERS Championship. Delve inside to be a part of the history of this great course, the great shots, and stories behind the event becoming golf's unofficial fifth major.
Published by The PGA Tour in two editions: Leather bound 1,200 copies; paper slipcase 40,000 copies.
Occassionaly found as a used book.